Some of the links below might be affiliated links, for which I get a small commission or credit if you purchase something through the link. There will be no extra cost for you but you can bag some great discounts. These are all products I use myself and I'm happy to recommend after years of working with WordPress.  Read more
WordPress.com
When you use a free account with WordPress.com your domain name will look something like yourdomain.wordpress.com. If you would like to remove .wordpress from your domain name, you will need to sign up for one of WordPress's price plans. You can switch and upgrade at any time so I would recommend starting off with a personal plan for €4/month which includes a custom domain name and removes WP.com ads.              
If you'd like to go for a paid plan you are welcome to use this link to get $25 off your first purchase.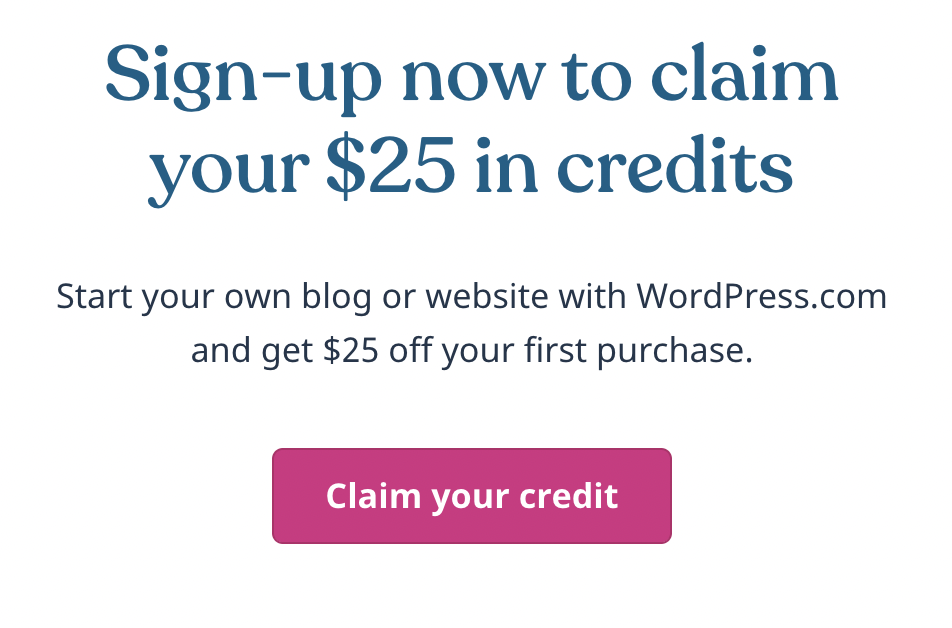 Website Hosting
After over 14 years of working with WordPress and lots of hosting companies, there is one Irish hosting company that I'm always very happy to recommend because of their first-class customer service – Spiral Hosting.       
Spiral Hosting shared hosting plans are really competitive. They include cPanel (the world's leading hosting control panel), 1 free domain registration, and a basic SSL certificate for your website.
If I ever get stuck with something I use SpiralHosting's live chat facility and they always – even on weekends and out of office hours, not sure if they ever sleep – get back to me within minutes.
If you're looking for a self-hosted WordPress account, you can't go wrong with Spiral Hosting. Here you can read a full review of all my favourite hosting companies in 2021 if you're interested.