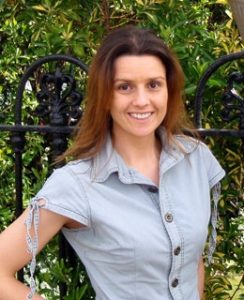 Hi, my name is Julie Sebode, I offer general WordPress Starter and Advanced Courses and Customised WordPress Training in Dublin, Limerick and Cork since 2010.
You can contact me at julie@wp-training.ie – or give us a call on +353 (0)86 775 2457.
Previously I worked in international tourism for 10 years, I lived in different parts of the world and came to Ireland in 2009. I have created and administered WordPress blogs for private use, non-profit organisations, SMEs and international companies since 2007. I also have 5 years teaching experience and hold a Train the Trainer QQI level 6 certificate. I have occasionally facilitated Worksearch2.0 in Dublin and have attended various networking groups, social media in business and start-up events, where I met a lot of people who were very interested in using WordPress as their website or blog to promote themselves, stand out from the crowd, build a reputation and get feedback from their clients. WordPress is a fantastic Content Management System (CMS) with endless options and worldwide support. You can find all the instructions on the internet, but it will take time to get your head around them because there is such a myriad of choices and possibilities.
That's why I decided to offer a Starter and Advanced Course in WordPress, to give you a good overview and a starting structure for your new website or blog, which you will be able to administer by yourself as and when you want. I also offer staff training customised to websites built in WordPress.org, the training can be held in our training facility in Dublin 18 or at your company premises, please email me for more information.
Contact us
If you're interested in more information on how to get started with WordPress, please read about our WordPress.com Starter Course, WordPress.com Advanced Course, and our WordPress training customised to your website or look through our Frequently Asked Questions. You can also leave a message in the comment field underneath a post, send me an e-mail to julie@wp-training.ie – or give us a call on +353 (0)86 775 2457. I will answer all comments by e-mail, so please add 'julie@wp-training.ie' to your contacts, otherwise my answer might end up in your spam folder. If you're no longer interested in courses please just let me know and I will remove you from my e-mail list. And yes, I'm confident that I can save you a lot of time when you first get started with WordPress, please feel free to read the feedback from former students.